Early summer in Denmark
Photo from Kattinge just outside Roskilde late May showing our lovely countryside with rapeseeds fields used for rapeoil production.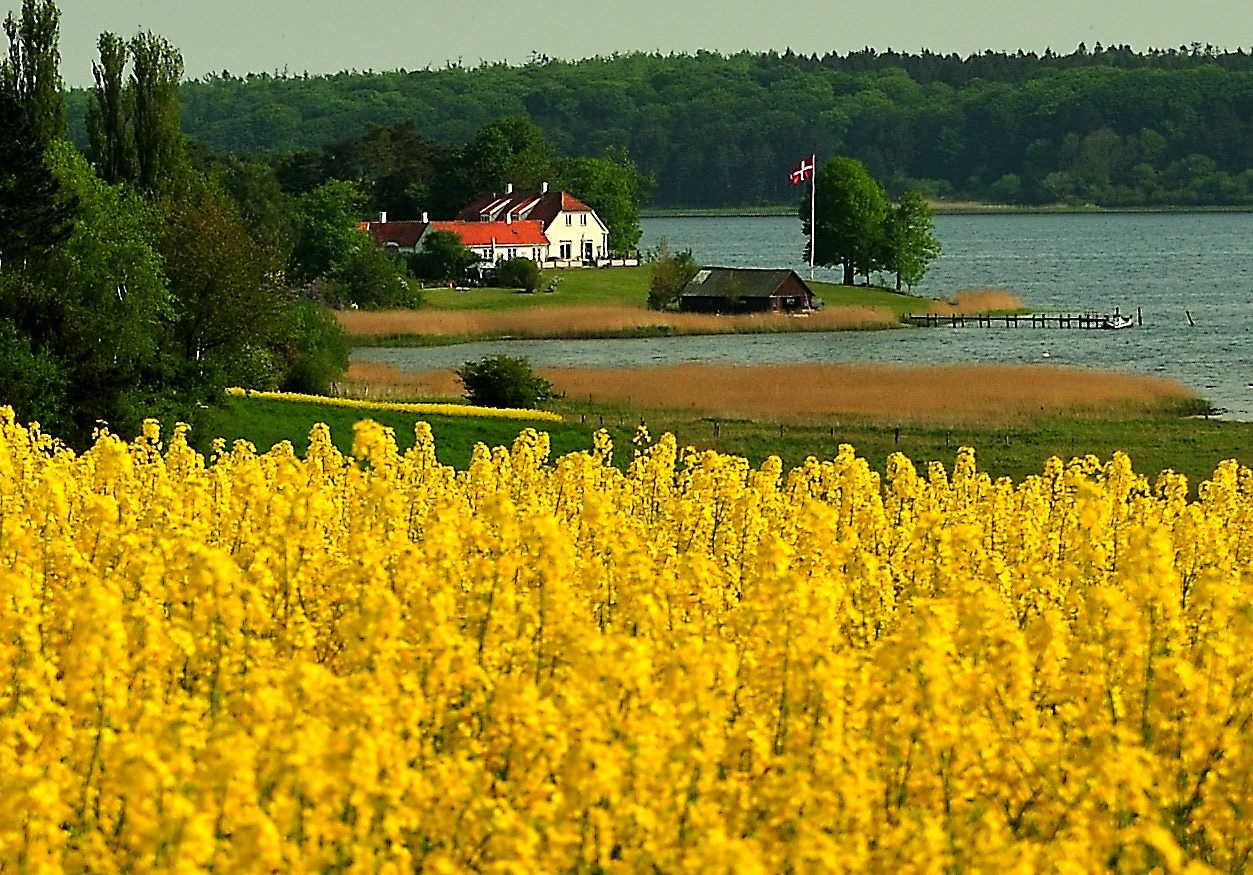 Foto  by Kim Vegeberg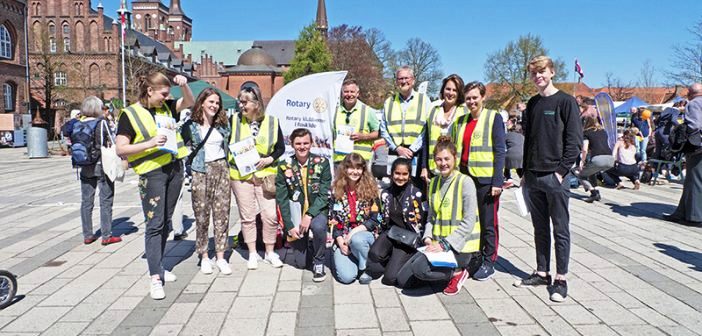 In the middle of May the Rotary Clubs of Roskilde did an information campain at the central square in Roskilde – the "Stændertorv" – with both inbound and outbound students and Rotary representatives, informing about all the exchange-possibilities within the Rotary organisation. It was a great day for all participants and the event covered in the local press Paperboy.
How is the weather like in Roskilde when we visit Denmark ?
Well that is a very good question :) and hard to predict but largely you will experience daytime temperatures ranging 18-25dg C, you will have sunny days, see cloudy days and experience rain.
July brings with it the warmest weather of the year. Rainfall may drive visitors indoors for a short amount of time. As a result, it is important to bring some raingear in order to stay dry while out exploring the city and the area. Overall, however, the rain is generally short-lived and won't ruin an entire day's activities.
There are many different weather forecast stations, trust them or take it with a bit of uncertainty :)  one of them is accuweather.com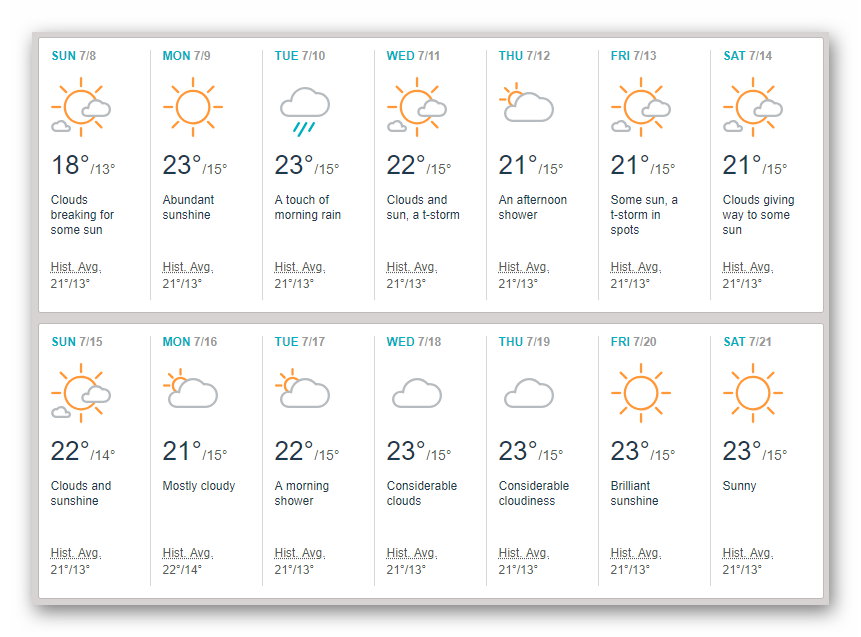 You will experince bright mornings and long evenings as we have sunrise around 04:45 and sunset around 21:45 in July.